ammunition box
Die hier abgebildeten Munitionskisten konnte ich am 09.04.17 bei der Fa. Bausenwein Military Store käuflich erwerben. Sie sind gebraucht und müssen noch in Wagenfarbe lackiert werden. Der Preis lag bei 12,50 € in gutem gebr. Zustand.
---
Cargo Field Pack M1945
Zwei des hier abgebildeten Cargo Field Pack konnte ich in new old stock (NOS) Qualität am 09.04.18 bei der Firma Bausenwein Military Store käuflich erwerben. Die Restauration beschränkte sich auf die leicht angerosteten Metallschnallen und Ösen an den Field Packs, welche abgeschliffen, mit Fertan Rostumwandler, anschließend grundiert und mit schwarzer Farbe lackiert wurden, um sie wieder in einen neuen Zustand zu versetzen. Einen der Field Packs habe ich mit einem passenden und beschichteten Karton ausgestattet und am Dachgestänge der Beifahrerseite montiert. Da dieser bei schneller Fahrt aufschwingt, habe ich ihn mit US-Gegenständen (Seilen) befüllt.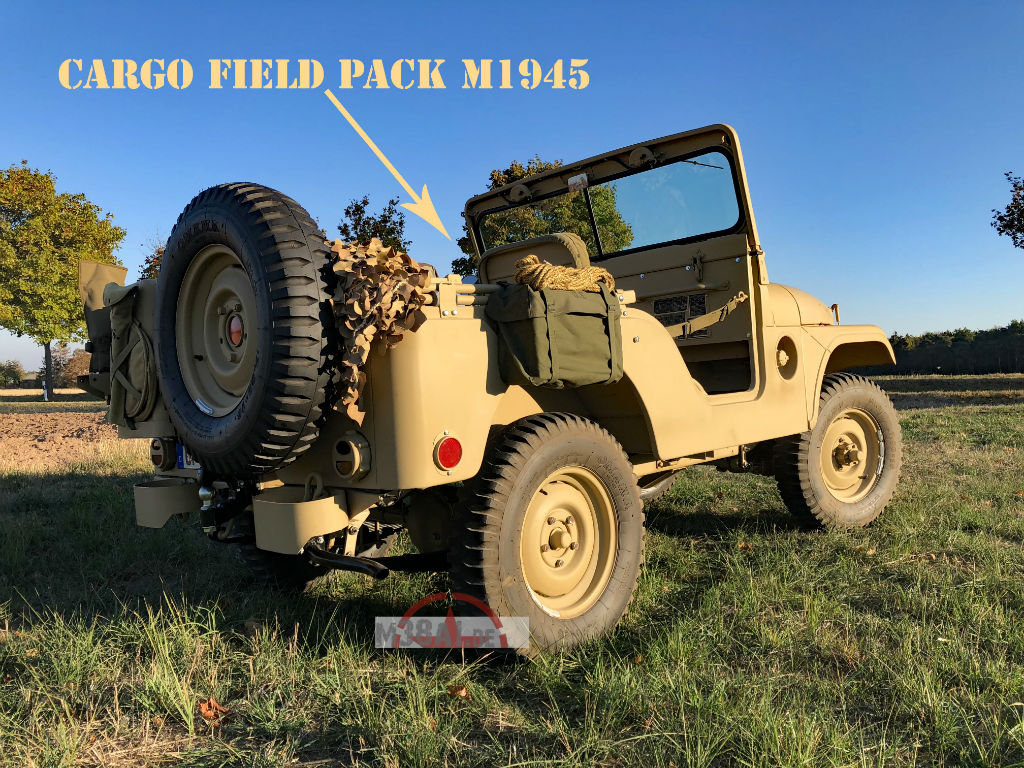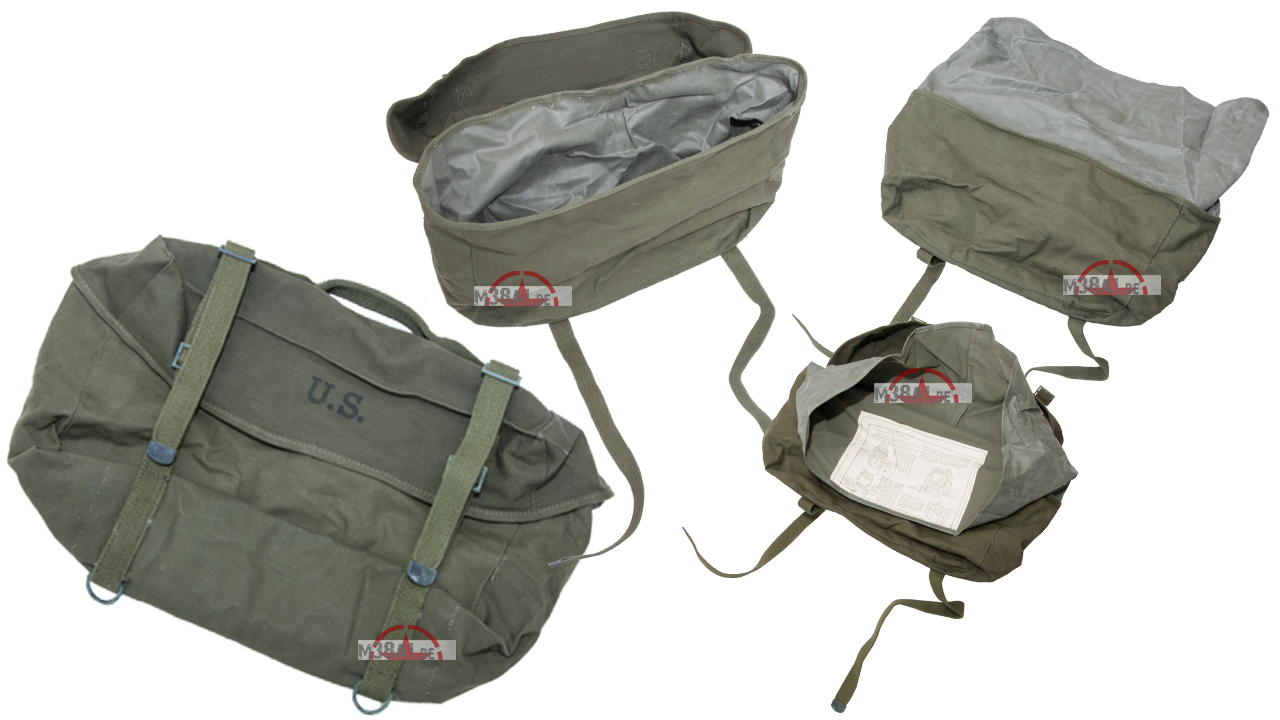 Restaurationsprozess: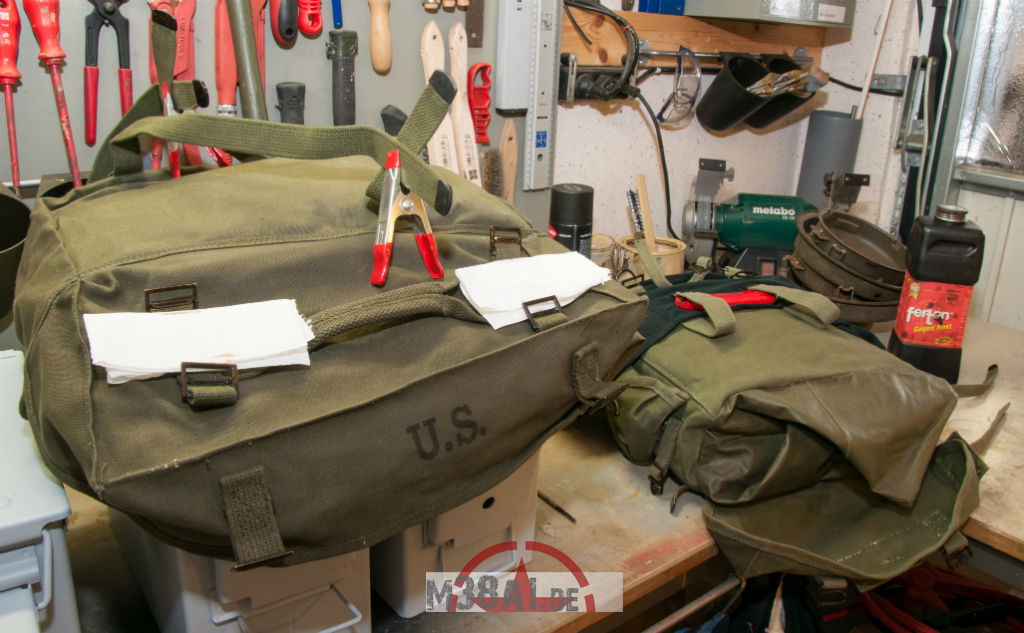 ---
STATUS: November 13th, 2018 | NOTICE: All pictures are taken and created by myself. Respect the Copyright!