---
---
front-seat driver | before restoration
---
front seat passenger | new and old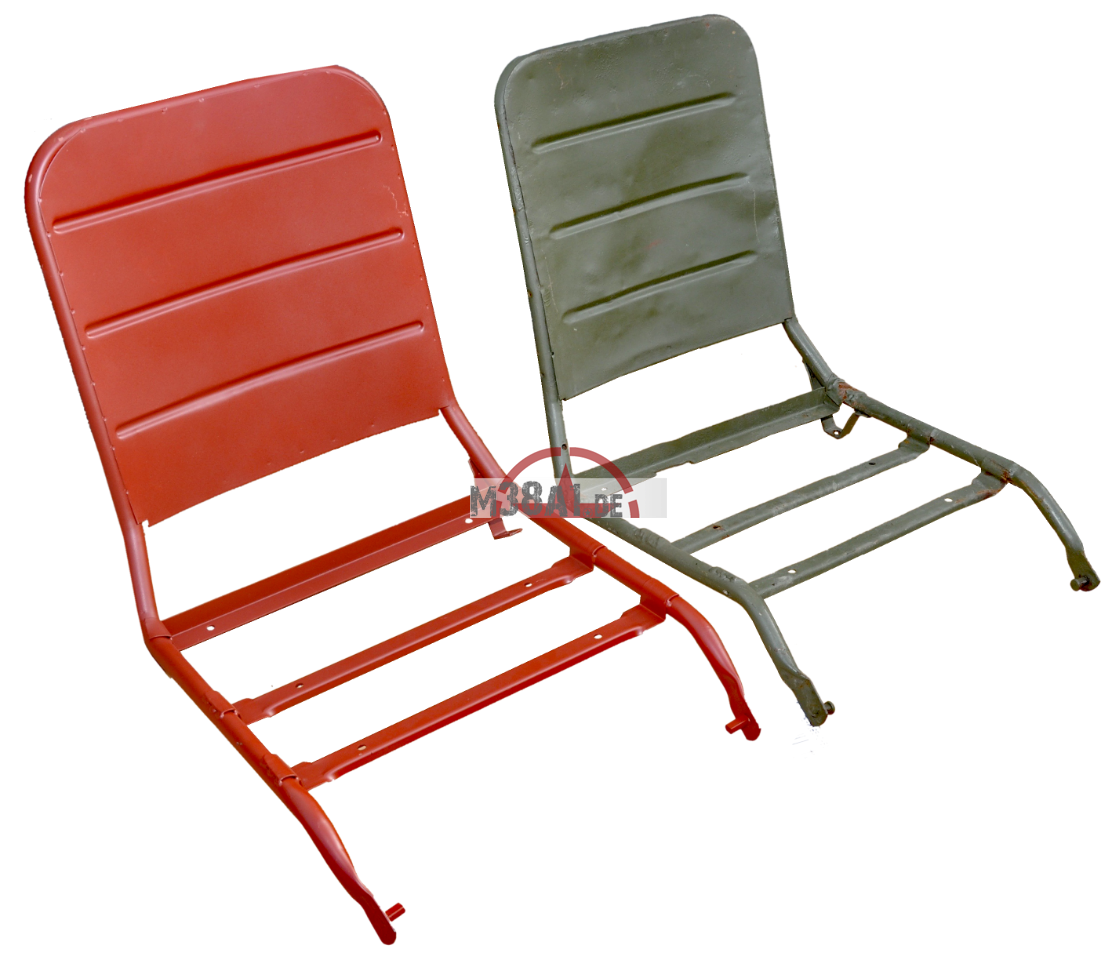 ---
---
PLEASE HELP US TO KEEP THIS WEBSITE UP TO DATE WITH A ONE TIME DONATION
You will find more informations under donation
---
---
seat brackets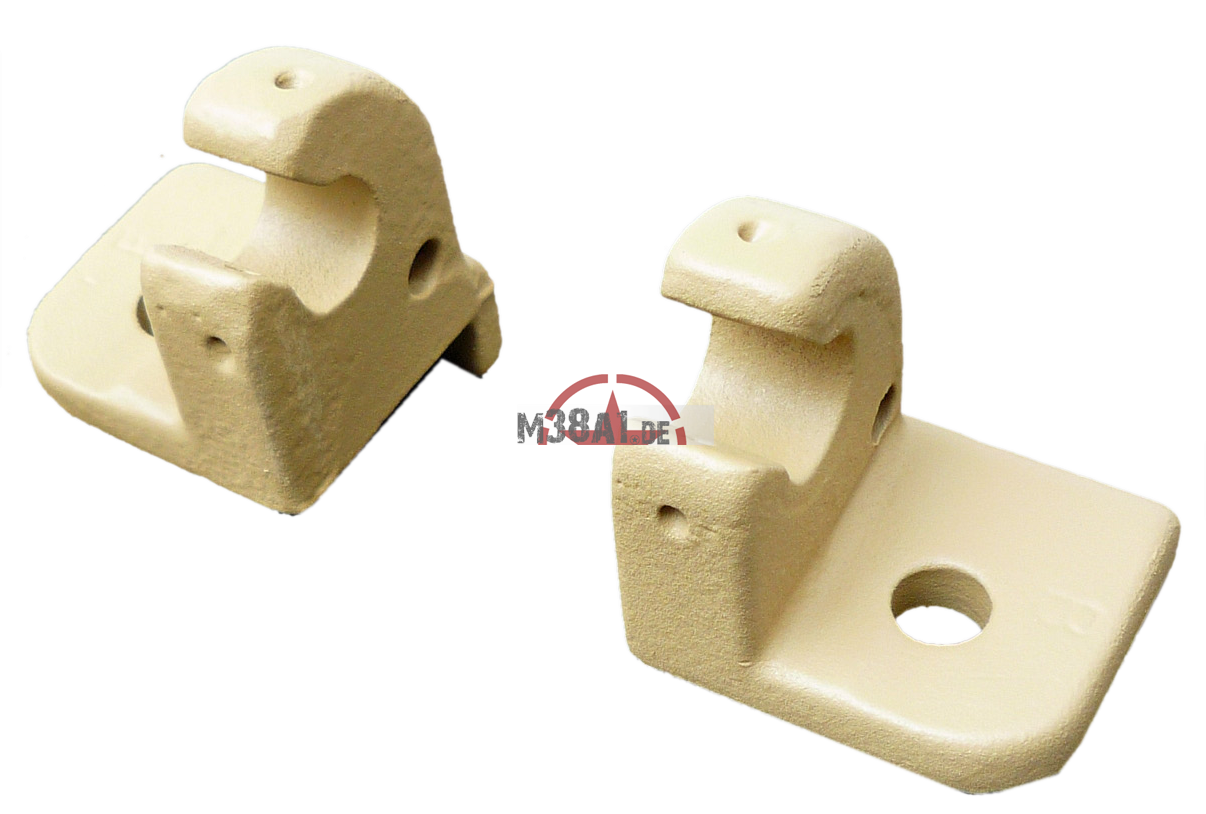 ---
seats painted | cushions installed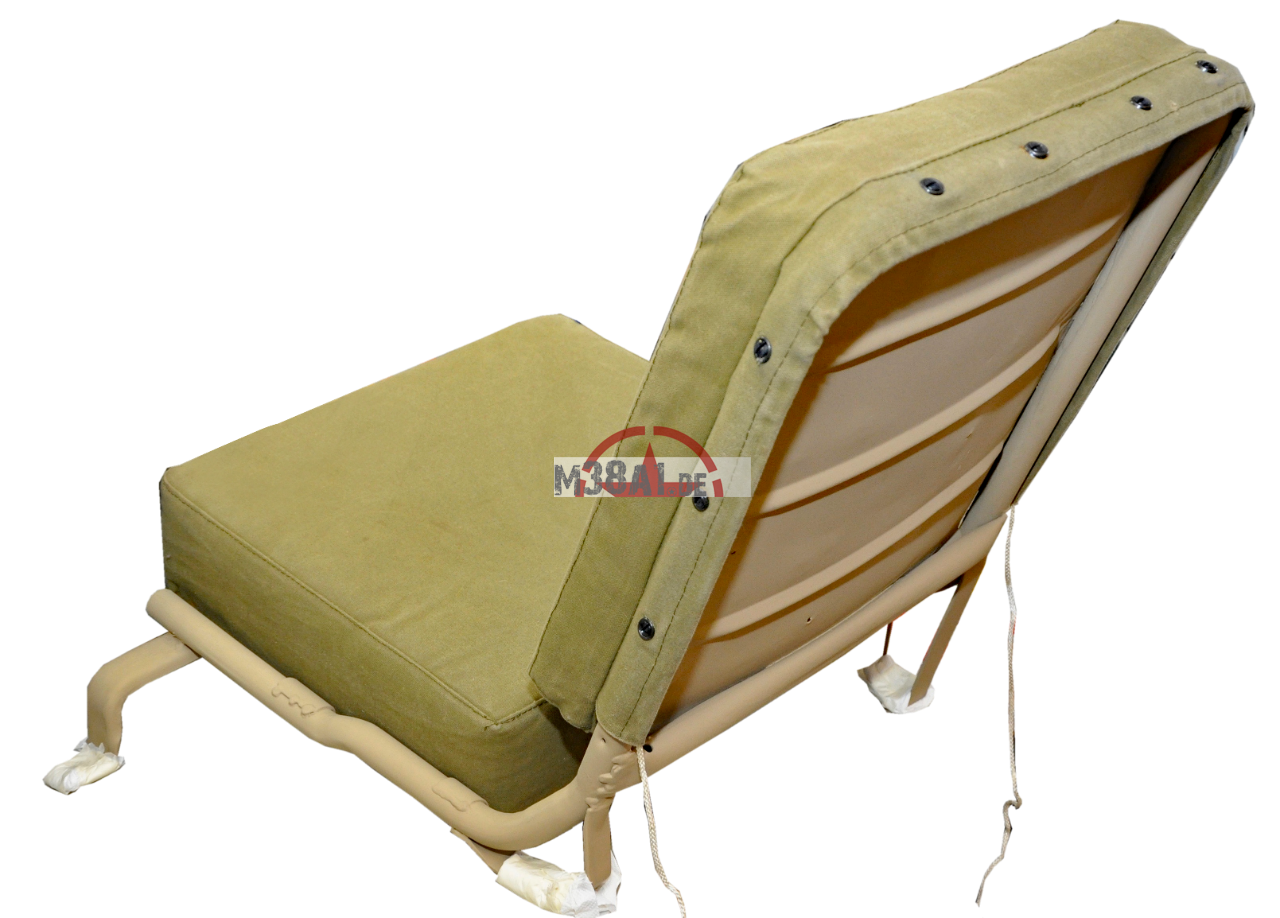 ---
new passenger seat lock
Um denBeifahrersitz vor dem nach vorn Klappen zu sichern, habe ich mich dazu entschieden, eine Gewindehülse in den Boden der Wanne zu installieren, um den Sitz am Sitzgestänge mit einer Schraube sichern zu können. Die MD Juan Karosserie lässt leider das Sicherungsblech rechts neben dem Sitz vermissen und ich habe es versäumt, dieses nachträglich anzuschweißen. Auch musste ich mittels eines Abstandhalters aus Gummi (Gummifuß eines Gitarrenverstärkers) den Beifahrersitz vor dem hinteren Kotflügel abstützen. Das funktioniert einwandfrei und der Beifahrersitz wird daran gehindert, den Lack am inneren Kotflügel zu beschädigen. Das ist derart Aber nicht original.
---
rear seat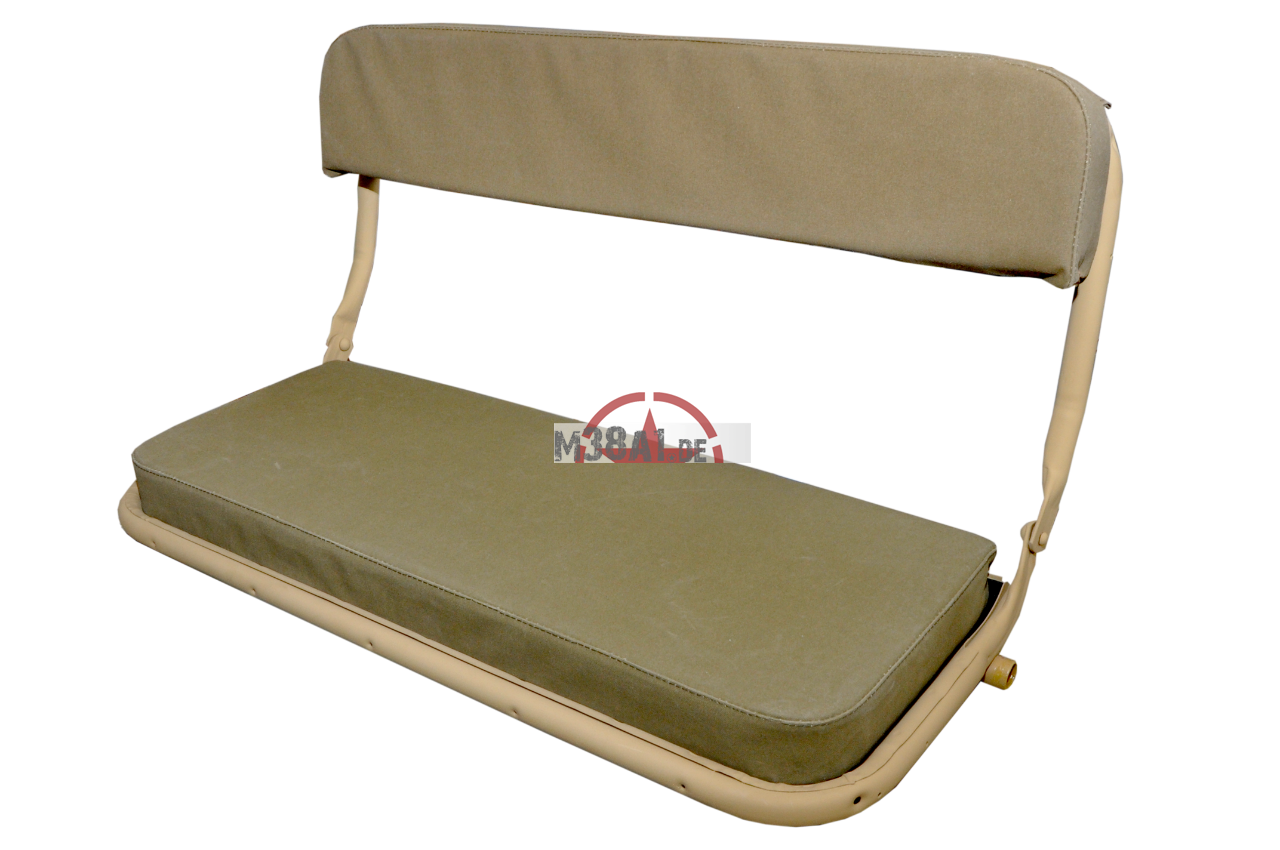 Wie auf den vorstehenden Bildern gut zu erkennen ist, habe ich mich dazu entschieden, das Sitzkissen der Rücksitzbank mit der Lippe nicht vor dem Rahmen der Rücksitzbank zu verschrauben, sondern habe eine andere Lösung gewählt, die ich optisch ansprechender finde. Dazu habe ich drei Löcher gebohrt, in welche ich die Lippe unter dem Sitzkissen verschrauben konnte (linkes Bild). Dieses bleibt weiterhin klappbar.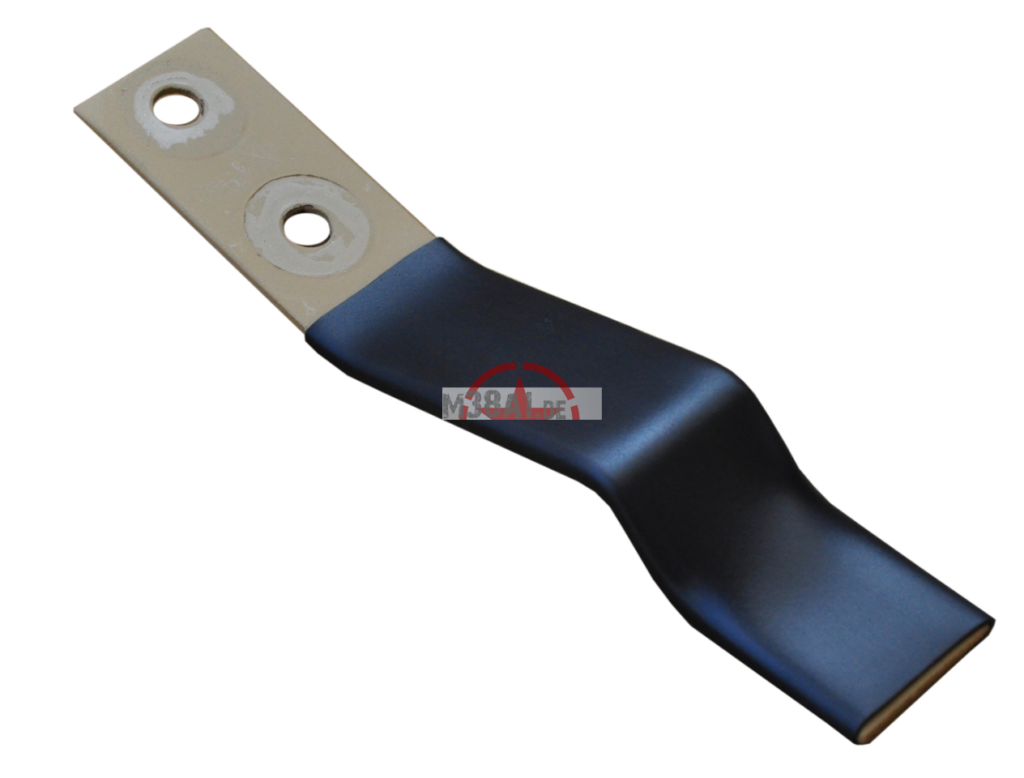 Die Federbleche (s.o. Figure 18/9 Seat, rear, assy – L = Retainer) habe ich mit einem Schrumpfschlauch überzogen, da sie die Rücksitzbank in ausgeklapptem Zustand fixieren. Dabei leidet in der Regel schon nach kurzer Zeit der Lack und Rost kann entstehen. Es ist dadurch zwar etwas weniger Platz vorhanden, weshalb man die Sitzfläche mit etwas mehr Kraft herunterdrücken muss, es lohnt sich aber. Wie auf den Bildern oben zu sehen ist, fehlen noch die Sicherheitshaken F = Bracket für die Fixierung der Rückenlehne. Diese werden an der Rückwand angebracht und müssen noch installiert werden. Sie verhindern das Umschlagen der Rückenlehne.
---
STATUS: February 05th, 2022| NOTICE: All pictures are taken and created by myself. Respect the Copyright!