Body Kit installation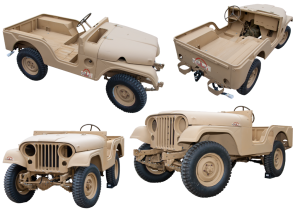 Nachdem die Karosserie lackiert wurde, konnte sie letztlich installiert werden. Dabei stellte sich heraus, dass die alte Motorhaube passgenauer zu den neuen Teilen war, als die von MD Juan mitgelieferte Motorhaube, weshalb die ursprüngliche Motorhaube Verwendung fand. Der Prozess der Anpassung, insbesondere der Teile Motorhaube zu Kühlergrill und Kotflügeln nahm dann doch mehrere Std. des Herumprobierens in Anspruch und erforderte eigentlich immer zwei Personen. So befinden sie die Kotflügel jetzt in der obersten Position, um den Abstand zur Motorhaube möglichst gering zu halten, was später auch nahezu gelang. Die von MD Juan mitgelieferten, bzw. vorinstallierten Zollschrauben wurden durch qualitativ hochwertige metrische Schrauben der Festigkeit 8.8 ersetzt, was im Übrigen überall dort geschehen ist, wo sich die Möglichkeit dazu bot. Beim Anbringen der Kotflügel empfiehlt es sich, sowohl mit einer Ratsche, als auch mit Ring- oder Maulschlüsseln und mindestens zu zweit zu arbeiten.
---
---
STATUS: March 05th, 2022| NOTICE: All pictures are taken and created by myself. Respect the Copyright!