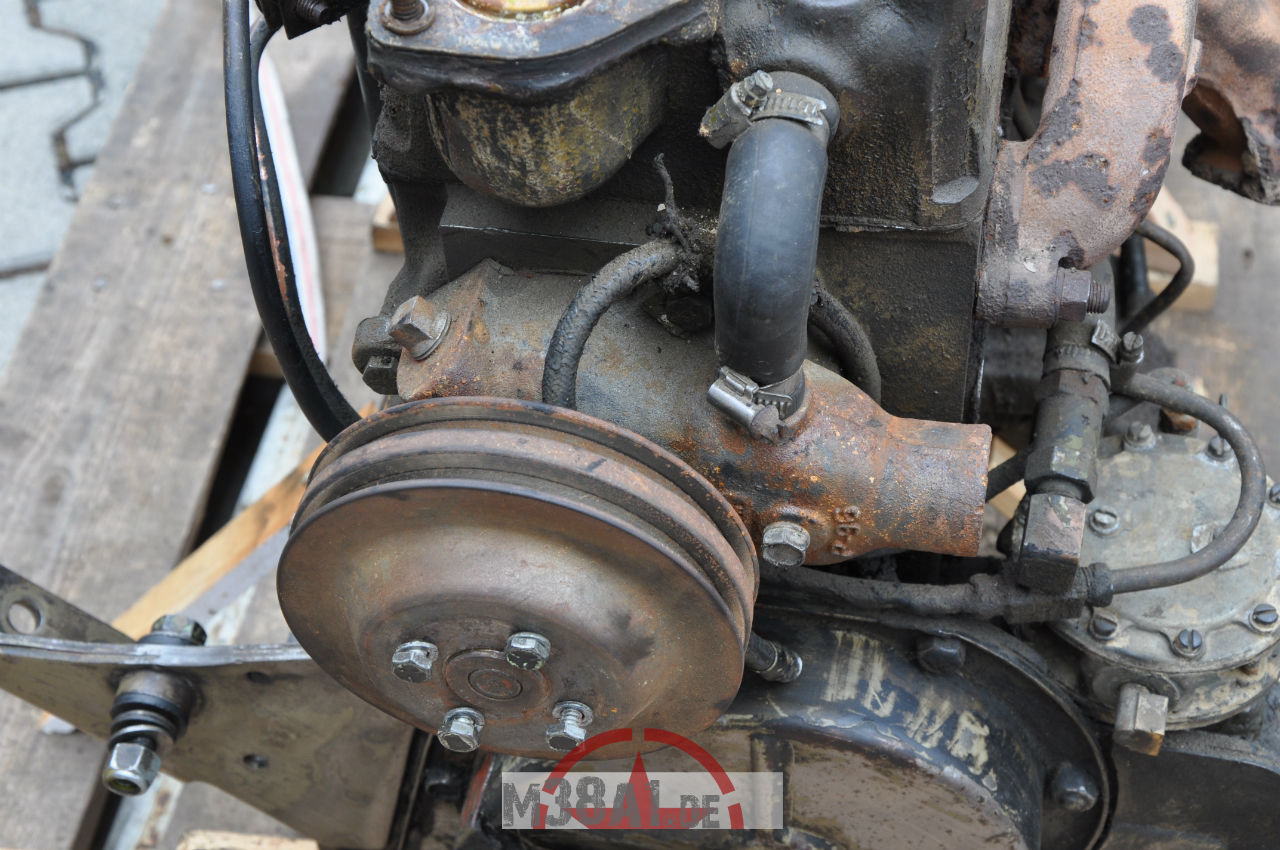 You can see the installed "old" water pump on the cracked engine with the block number MD 118035 on the picture above before the first restoration of this engine. We decided to get a new reproduction water pump with new rubber sealing inside for building the new engine MD115560. In the following pictures you can see both water pumps compared. They are a bit different.
---
I have ordered the water pump from the company "US ARMY SALE" in Germany. It was delivered with a gasket for mounting and all needed screws.
---
STATUS: April 10th, 2022| NOTICE: All pictures are taken and created by myself. Respect the Copyright!