new MD Juan M38A1 complete body kit unpacked
Ich habe das body kit von MD Juan über die Fa. REOMIE in den Niederlanden bereits im November 2015 bestellt – die Bestellung, bzw. der Kontakt zur Fa. REOMIE per E-Mail war unkompliziert. Es musste keine Anzahlung geleistet werden. Die Lieferzeit betrug etwa 10 Wochen. Das body kit hat ca. 2500 € gekostet – es handelt sich um ein complete body kit, also bestehend aus Karosserie, Kotflügeln, Scheibenrahmen, Kühlergrill und Motorhaube. Die Karosserie ist soweit ordentlich verarbeitet, es müssen jedoch noch Bleche und vorhandene Löcher/Öffnungen entgratet werden – die meisten Löcher müssen selbst gebohrt werden um sicher zu stellen, dass die restaurierten Anbauteile auch passen. Auch müssen alle Schweißnähte und offenen Stellen mit Karosseriedichtmasse bearbeitet werden. Es fehlt der Winkel für das Einrasten des Beifahrersitzes. Insgesamt ist die Aufbereitung der Karosserie mit viel Arbeit- und Zeitaufwand verbunden und erfordert in jedem Fall geeignete Örtlichkeiten.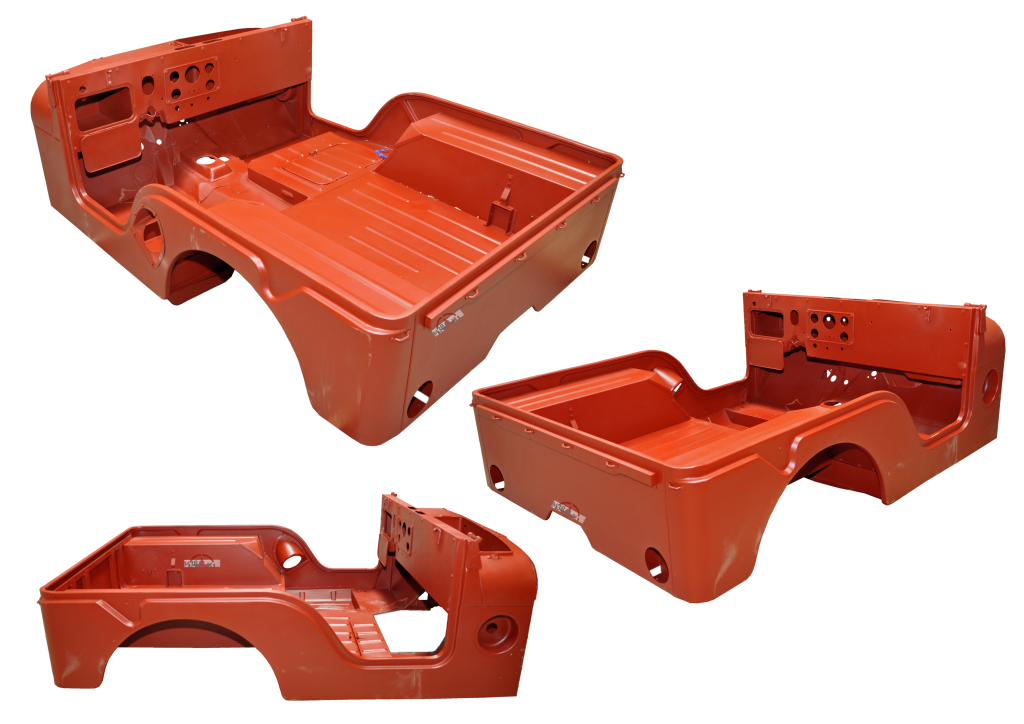 ---
unboxing the BODY KIT
Check the Video.
---
pictures without the afterimage
---
STATUS: June 16th, 2020 | NOTICE: All pictures are taken and created by myself. Respect the Copyright!